Website Designing & Development Services
Webztechie offers web designing & development services in Delhi NCR, we have a complete set of skilled developers inhouse that helps us in offering high quality and a smooth experience. 
More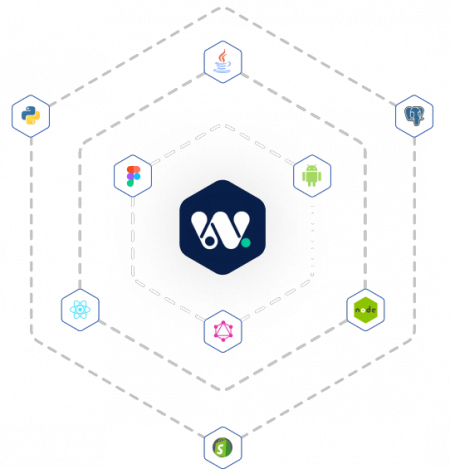 Corporate
Website Development
Digital
Marketing
Custom
Web Portal

Digital
Transformation
Custom Development
Looking for custom development services?
At Webztechie, we have a seasoned team of developers capable of offering bespoke websites & mobile applications development services.

















Tip Of The Iceberg
Our web development services

Standard Website Development
Custom Development

Enterprise Grade Development

value proposition
Why Choose Us?
Our aim is to build long-term partnerships with our clients. We work closely & dive deep with our clients to help them tune up their project scopes and come up with effective solutions.
Product Ideation & Consulting
Phase Wise or MVP Development
Market Entry Consulting

Maintenance
& Support
Our Experience
Top 5 categories that outline our capabilities to delivery in almost every B2b & B2c industry.
Business
eCommerce

EdTech
Lifestyle
Fintech
Basic features that are important for ever eCommerce website
Firewall

It's not enough to have strong passwords and SSL certificates to keep you safe. Your website stands a risk of getting hacked; which may expose confidential information such as debit/credit card details, passwords etc. Therefore, to ensure that your data is kept secure, Our website developers ensure that a Firewall or Web Application Firewall (WAF) is implemented properly to protect you and users data.

Reliable Hosting

Websites are complex and require reliable hosting our web developers understand your current and future plans to recommend you scalable infrastructure. We develop websites to take advantage of resources provided by hosting platforms, some leading hosting providers like  AWS and Google Cloud can adapt to your traffic. With the help of Multi-container deployments, we can allow the software to scale without downtime. Persistent GraphQL Queries take advantage of CDN to ensure fast performance even under the heavy traffic load.
Use Case
We have developed website & web portal for various use cases.
Bespoke websites development for businesses & startups.
We have offered custom web development & designing services to startup and seasoned corporates. Our web developers have developed website that are easy to manage and marketing friendly. We have offered customized content management systems for our clients, that makes it easy for their teams to manage the content of their websites and amplify the marketing.
Web portal for recruitment, training and procurements services.
Our developers are seasoned in web development, we have developed web portals for recruitment, training and procurement as well. Our web designer and UIUX team designed website navigation system keeping in mind that even new users can easily navigate and explore the website content. We have successfully developed LMS and training websites with content protection.
Web development for travel and booking.
We have developed multiple travel and booking websites. Our website development team have implemented complex and unique booking systems. Our development team has experience in integrating API with website to aggregate hotel and flights. Our development team even has successfully integrated train ticket booking APIs. We have developed multivendor booking systems that give real time inventory status,
Website development for Fintech, Edtech & Healthtech
Our development team has experience in complex integrations and software development. At Webztechie website designers have designed website and portals for edtech and healthtech. Our developers have implemented complex algorithms for better customer experience. Our development team even has experience in IoT or developing HaaS for fintech & healthtech.
Leadership
Meet our Experts
Webztechie is led by a stable management team with amazing experience and skills in diversified fields.  Our leadership team collaborates to drive Webztechie's business forward through a relentless drive for talent development, client service, innovation, and operational excellence.
Hemanshu Goyal
Managing Partner
9+ years of diverse experience in the Retail & IT industry.
Anuj Behal
CTO
18+ years of experience spread across industry sectors like Fintech, Edtech, eCommerce, Imaging Systems & Retail
Schedule a Virtual Meet
Wish to discuss your requirement in detail with us ?
Please select a preferred date and time =)